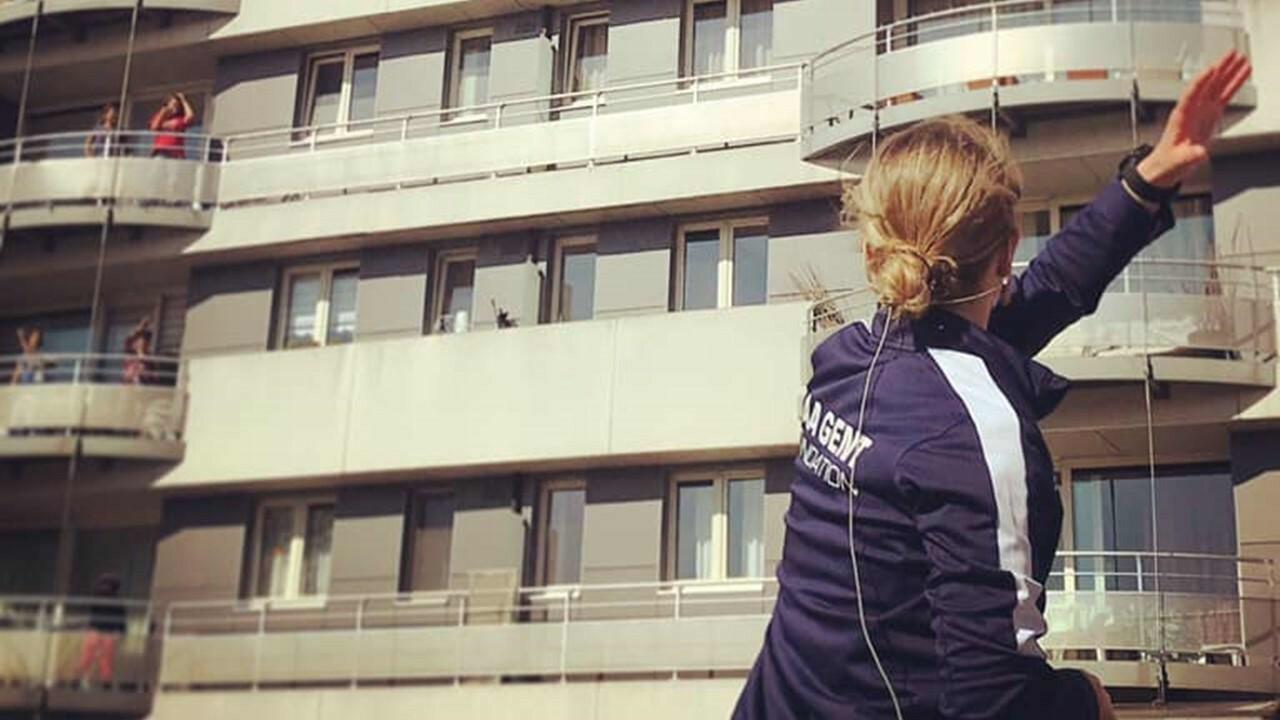 During this corona crisis, the KAA Gent Foundation wants to make the difference more than ever. Upon hearing the measures to contain the virus, the KAA Gent Foundation immediately changed its operations, in the service of society.
Supporting neighborhood activities in Nieuw Gent-Steenakker is one of the tracks that were developed by KAA Gent and the KAA Gent Foundation, in addition to strengthening government communication, raising awareness in the service of healthcare and building up an online range of activities. Below an overview of our work in the area next to the Ghelamco Arena.
In the neighborhood
In normal times, the KAA Gent Foundation has weekly contact with an average of 200 residents of the Nieuw Gent-Steenakker neighborhood in Community House Bij Pino and its sports-for-development projects. Under the leadership of the City of Ghent, the already strong cooperation between partner organizations in the neighborhood was further reinforced.
"Local residents are happy that someone is passing by. They know that they can go somewhere with a request for help ". Koen Boterman , community coach Pleintjesvoetbal, KAA Gent Foundation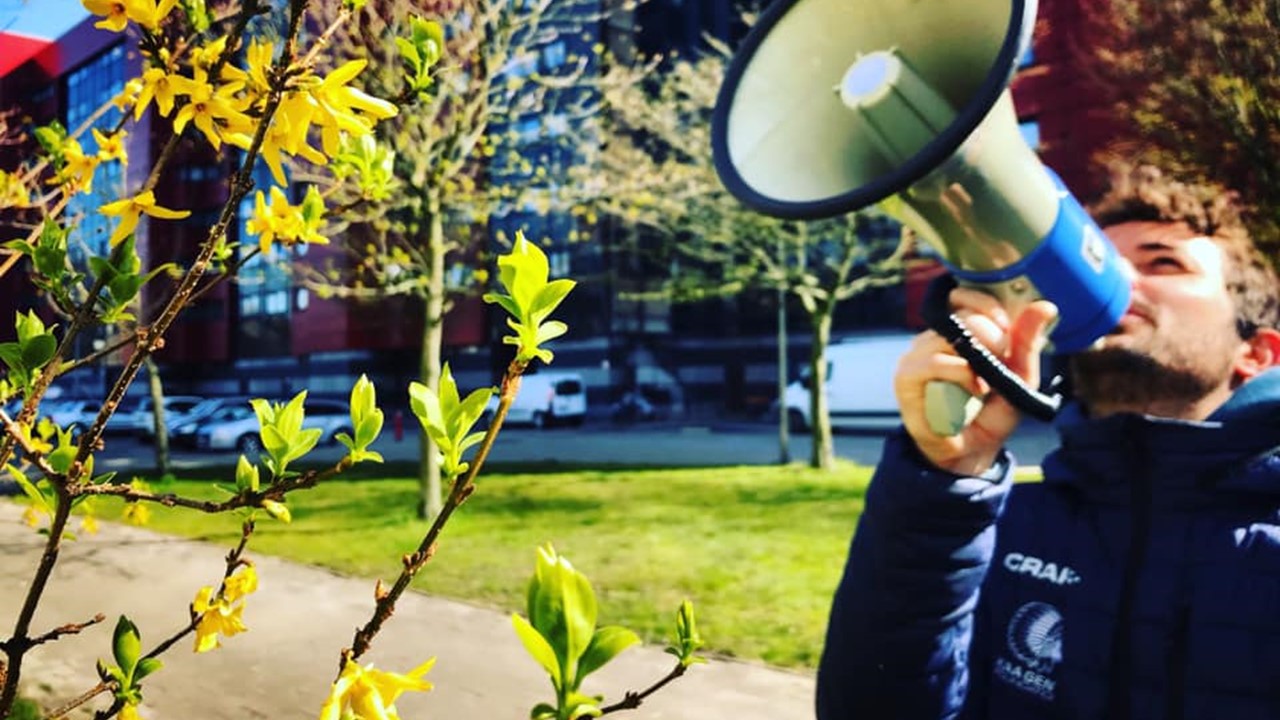 Every day we are on the road with our volunteers and in collaboration with neighborhood partners such as Aanloophuis Poco Loco, Buurtwerk Nieuw Gent-Steenakker, Campus Atelier, De Zuidpoort and Samenlevingsopbouw, with a megaphone and banner, to register requests for help and - at least as important now - to show our neighbors that they can count on us.
Many people are currently even more vulnerable than usual, which is why we provide support where necessary. The follow-up of the requests for help is done by the Neighborhood Action Team. The University Neighborhood Health Center and the Outreach Work Department of the City of Ghent now play a major role in this. Shopping today, bringing medicines, delivering food and aid packages, that's how we make the difference today, together with the many volunteers from the neighborhood. Nieuw Gent-Steenakker takes care of each other.
"We notice a lot of solidarity, both between people and between organizations. The cooperation has been strengthened. We leave our comfort zone and learn every day". Levi, community coach Community House Bij Pino, KAA Gent Foundation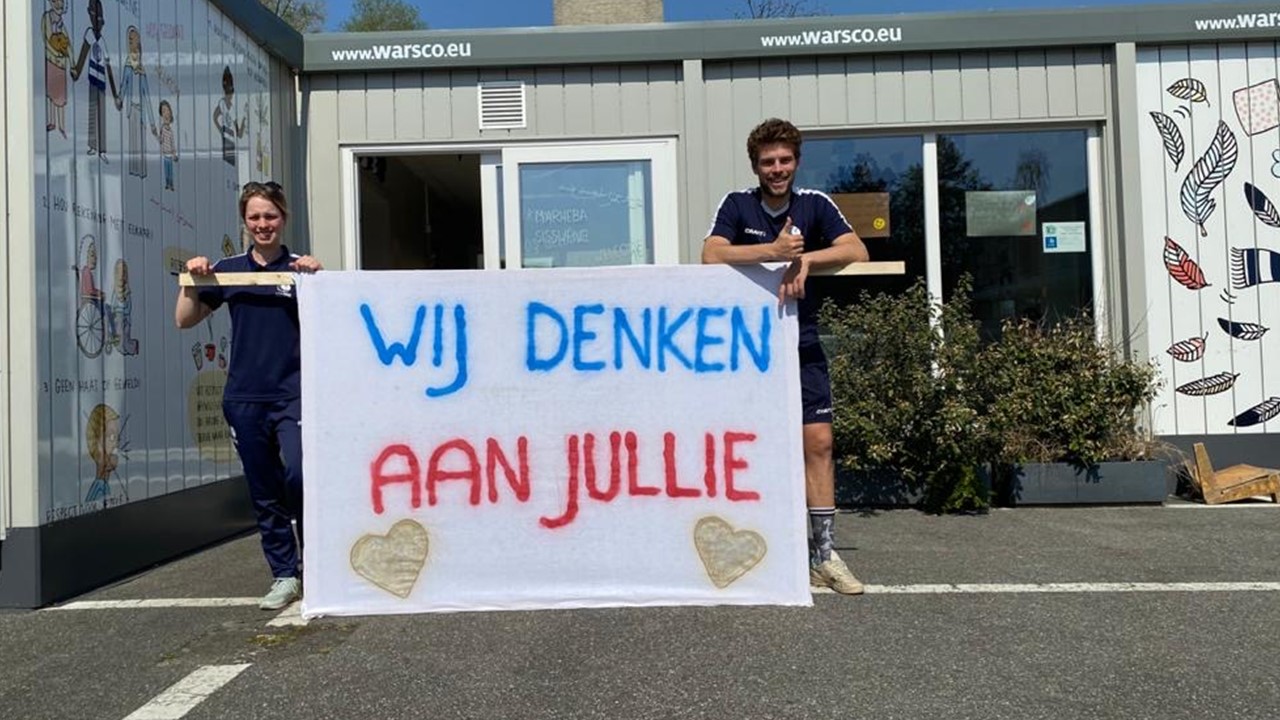 Many children in Nieuw Gent-Steenakker are cramped. Usually they do not have their own garden. That is why we encourage them to keep moving, taking into account the applicable rules and guidelines, and to go outside every day to exercise. Every two weeks we do a special tour of the homes of all children who would participate in our activities at other times.
We also take the time for individual walks with children from the neighborhood. We listen to their stories, help where possible and give them a big distance hug. Together with Jeugdhuis Formaat, we regularly make a round of well-known hangouts for young people in the area.
"The children really enjoy a walk through the neighborhood. Just seeing a familiar face, just personal attention, a moment to talk and musing about the activities after corona. During one walk, a child wanted to lie in the grass just to watching the clouds together. It is important to keep dreaming ". Mathilde, community coach Buffalo Dance Academy & Buffalo League, KAA Gent Foundation
We keep moving
Social media and online communication is now particularly important. Our young people are active on platforms such as TikTok and Instagram . We challenge each other with assignments and crazy dance videos. We talk to each other via online chat.
"The children keep moving, they keep in touch and have something to look forward to. This is how we give them structure and perspective ". Mathilde, community coach Buffalo Dance Academy & Buffalo League, KAA Gent Foundation
We started the Buffalo Dance Academy Online via Youtube . The Buffalo @ Home platform was launched by our trainees from Arteveldevelde University College Ghent and Hogeschool Gent with numerous online games: word search, puzzles, coloring pages, ...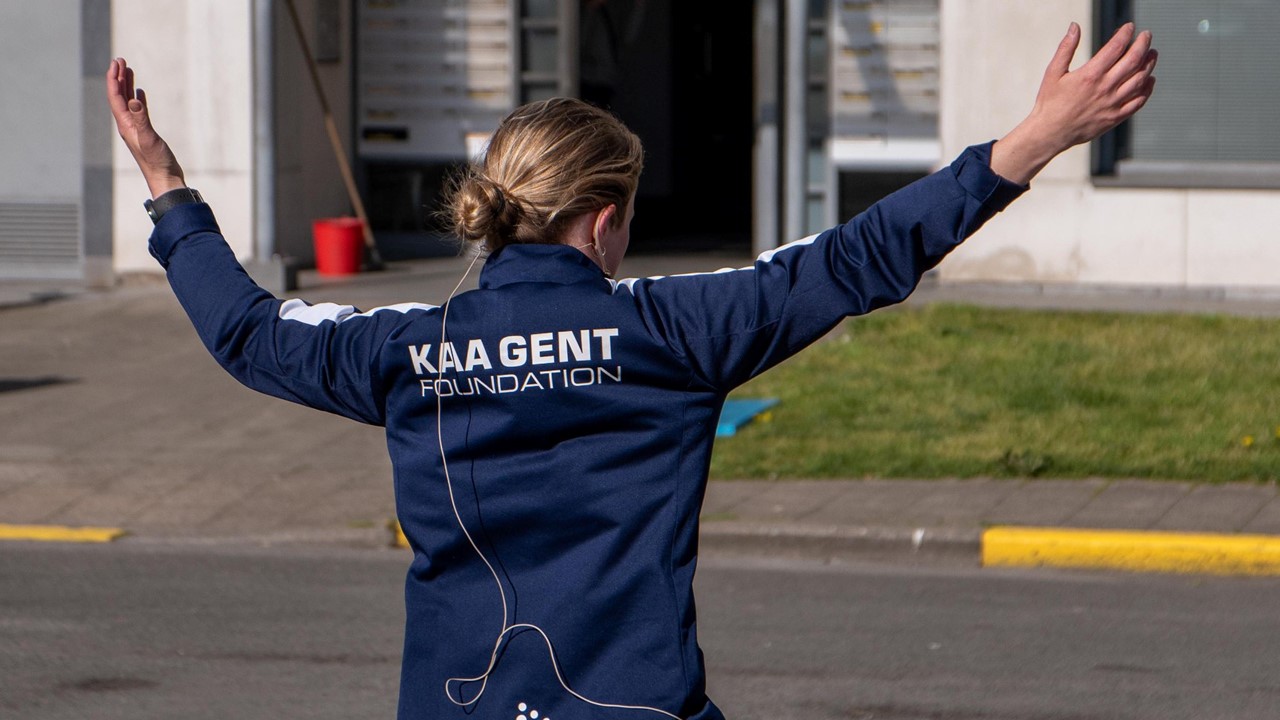 After the online offer Stay fit with the KAA Gent Foundation was expanded, this week we started 'Nieuw Gent Beweegt', a movement route along the high-rise in the neighborhood, in collaboration with Local Service Center De Regenboog (OCMW Ghent) and the District Health Center. we encourage residents to move to music in their apartment or on their balcony for 15 minutes.
"It is great to see that people come to look at the window or balcony. First out of curiosity, but because of the enthusiasm of the community coach they quickly join in." Ellen De Jans, coordinator Wijkhuis Bij Pino, KAA Gent Foundation
What the KAA Gent Foundation does in the Nieuw Gent-Steenakker neighborhood also happens in other neighborhoods of our city. Local government youth work, welfare organizations and services have joined forces everywhere and adapted their operations to be on the frontline for the most vulnerable residents. It is again demonstrated that a strong civil society plays an important role in our society, a role that is indispensable today.
#supporterofeachother
Football clubs and their Foundations all over Europe support the healthcare sector and society. They do this under the powerful slogan "Supporter of each other". You can read an overview of all initiatives on Supporter of each other, a platform of the European Football for Development Network (EFDN).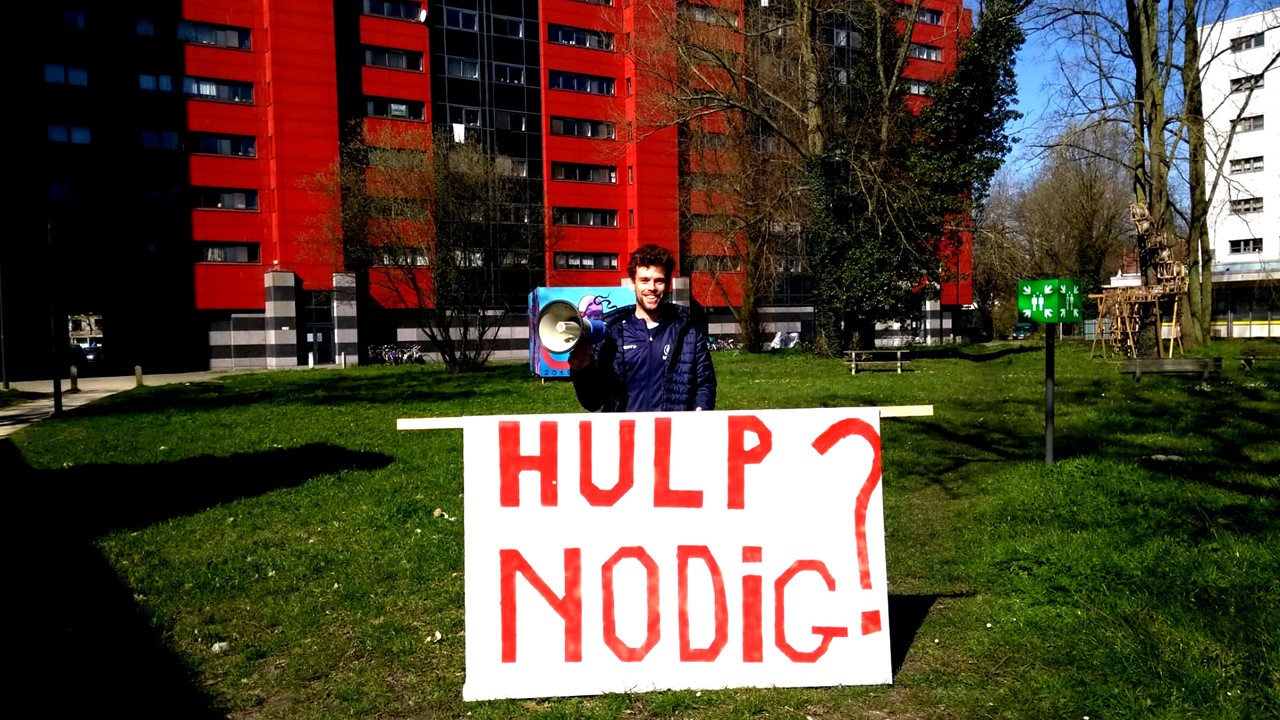 De KAA Gent Foundation krijgt steun van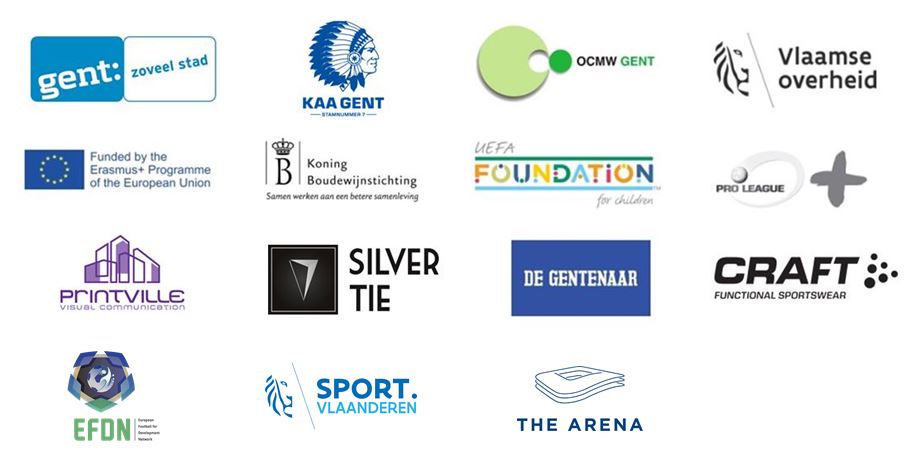 KAA Gent Foundation is lid van het European Football for Development Network (EFDN).